Overview
This new tool is designed to make a complex, time-consuming task easier, with the additional benefits of increased timeliness of information and standardization of the process.
The PR TRACKER can be used to replace numerous individualized spreadsheets which are all designed to track different group's budgets, and expenditures against those budgets. These spreadsheets are complicated and all constructed differently by each individual using them. And they each have their own process of retrieving updated status and amount data from Oracle; a time-consuming duplication of effort.
PR TRACKER can handle many different methods and levels of budgeting. And it has many features built-in to give flexibility to both the tracking processes and the resulting analyses.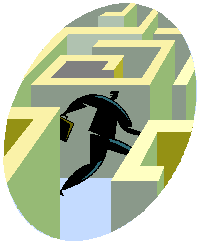 There are two main entry functions: entering and maintaining the Budget line items; and entering new Purchase Requests and Cross-Charges.
There are three main processes in the system: FETCH, UPDATE, and MERGE. The FETCH is the extraction of up-to-date Open PO's and Accounts Payable information from Oracle. It is done centrally to eliminate duplication of effort. The UPDATE process uses that FETCH result, filtered for one group, and matches records from it with the PO Tracking records. It brings in additional status and amount data from Oracle, and also brings in matching data from the Cisco hierarchy.
Finally, the MERGE process matches records from the PO Tracking tables with the Budget line items, adding to each line item separate summed amounts for Cross-Charges, Approved PO's, and Pending PO's.
The result is a compilation that can be analyzed in many different ways. All the numbers are there, ready to be pivoted, exported to Excel, or simply utilized in the built-in dashboards of the PR TRACKER.